ABOUT 605 COMPANIES, Inc
605 Companies, Inc. started in 2014 when Matt Kissell and Dan Jansma decided to Partner their companies, Kissell Construction and Jansma Finish Carpentry. 605 is a full service, licensed and insured construction company that specializes in Residential home construction, finish carpentry and floor covering.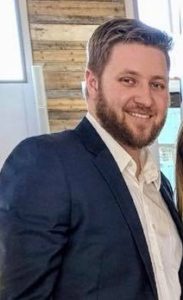 MATT KISSELL
President
Over the last 15 years, Matt Kissell has been involved in many aspects of construction from framing, electrical and floor covering. He worked as a construction superintendent for large military contractors in Denver and overseas. He moved back to Sioux Falls in 2012 and started Kissell Construction.
.
.
.
.
DAN JANSMA
Vice President
Dan Jansma, a finish carpenter of 25 years is experienced in high-end woodworking and cabinet-making.
Jeff Haas
Estimator/project manager-DirtWorks
Before coming to Dirt Works, Jeff has been in the underground utility and site work industry for the past three years, and concrete paving industry for sixteen years.    Before joining the job force Jeff graduated from South Dakota State University with a Bachelor of Science degree in Construction Management, and earned an Associates of Science degree in Civil Engineering from Southeast Technical Institute.
SCOTT NEPP
Lead Tile Expert
Scott Nepp, after going to school for a technology related degree, and working in the field, found out quickly that he wasn't destined for a desk job. He joined Kissell Construction in 2013 and has since become our lead floor tile installer.